Celtic Connections festival aims to return with full programme
If any festival is capable of reinventing itself, it's Celtic Connections.
Since its last full festival in January 2020, it has created an entirely digital programme, and a last minute hybrid event as lockdown rules were reintroduced.
So it's third time lucky with the 30th anniversary programme launched on Tuesday.
One of the biggest to date, it includes more than 150 shows, 1,500 performers and 30 venues.
Like every other organisation in the country they must plan January's event around the cost of living crisis.
"It's very difficult times for everyone," says Donald Shaw, Creative Producer of Celtic Connections.
"I think we have to constantly remind ourselves that it's not just about playing live music, it's about community and well being and if people remember the feeling they get from good live music, it might persuade them to come to the festival."
Other organisations worry they won't be able to open their doors at all.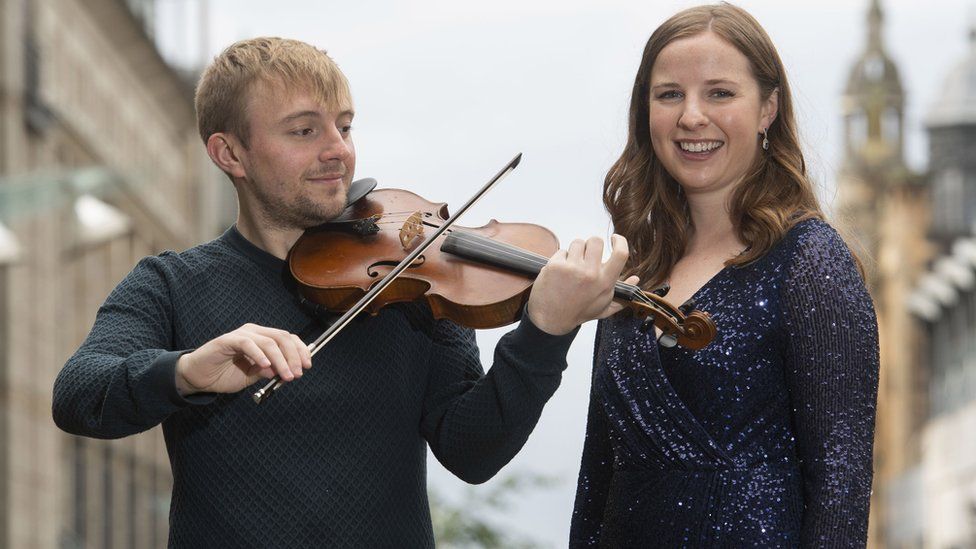 Last week the organisation which runs the Edinburgh International Film Festival, and cinemas in Edinburgh and Aberdeen, went into administration, blaming a perfect storm of energy bills and the cost of living.
The Scottish parliament's culture committee heard from museums and galleries that they will "struggle to keep their doors open" and from the CEO of Creative Scotland, Iain Munro, that organisations are "fighting for survival in many quarters."
"It's the perfect storm of rising costs and falling income," he said.
"All the fragilities, pre -pandemic are back, and tenfold in some areas."
Creative Scotland has yet to receive a budget settlement from the Scottish government which in turn leaves funded organisations unable to plan the years ahead.
And that's a problem being felt across the sector from national companies to amateur choirs.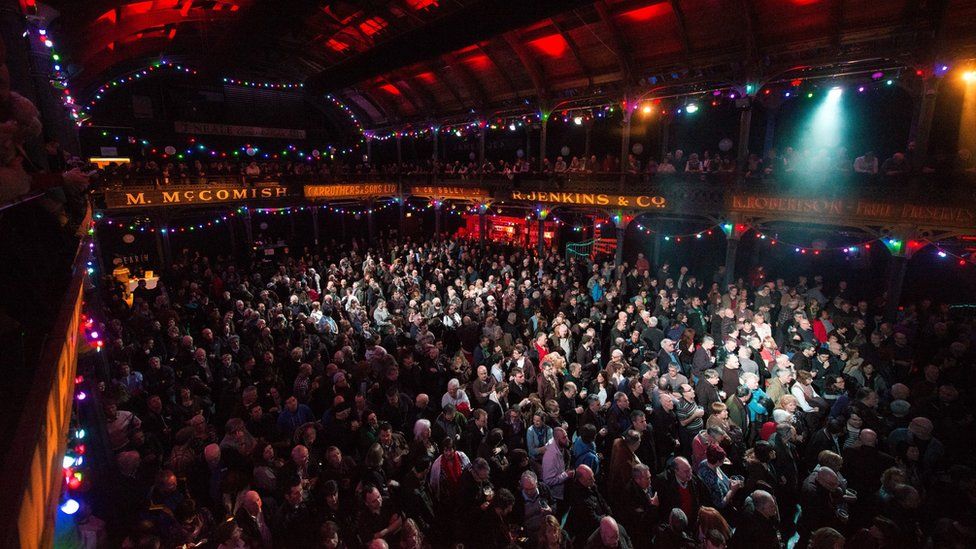 Dr Stephen Langston is Programme Leader for Performance at the University of the West of Scotland but he's also a writer, a composer and a director.
"Everyone uses the arts, whether that's cinema or theatre or the local choir and that was sustained during Covid but can it do it again? That's my worry. It's a double hit for an already fragile industry."
He worries that people will see the cultural sector as a luxury item, and cut back on their expenditure.
"And there are things affecting it you wouldn't think of, like the price of wood to make sets, or the price of ice creams and snacks. It all affects the overall picture."
He doesn't think there's an easy fix, but he does think a rethink of funding is required.
"I think if the industry works collectively with the government we could introduce something really special. I would like to see everyone working together to come up with a new model of funding the arts, and I do think there's an opportunity right now for those discussions to take place."
"We shouldn't be looking at saving the arts, but whether the arts can save us."
Back on the steps of Glasgow Royal Concert Hall, musician Beth Malcolm is looking forward to a very different performance from the last time she appeared here in 2021 as part of the digital festival.
"I entered the Danny Kyle open stage event, won the chance to play online. I played to a completely empty concert hall that year. And on the back of that being shown, even without concerts of audiences, I got offers of work."
"It's important for musicians but it's also great for Glasgow. After every gig, every pub is packed with a multicultural mix of people who've come for the festival and that's a special part of it all."