Krept: Rapper branches out into making baby skincare products
Krept, one half of rap duo Krept & Konan, talks about mixing music and entrepreneurship, for our business advice series CEO Secrets.
Rap star Krept sees himself as a local entrepreneur as much as a musician.
His songs, like Waste My Time, G-Love and Freak of the Week, have been been streamed millions of times. He's enjoyed top 10 albums and singles, played to massive crowds at festivals around the world and fronted The Rap Game TV show.
But setting up his own restaurant and seeing it thrive in the place where he grew up gives him equal satisfaction.
Crepes & Cones opened in Croydon in 2018. It's decorated with pictures of Krept & Konan and their music idols.
Krept – real name Casyo Johnson – has to be careful about when he chooses to dine there. If he goes when it's busy, fans will spot him and mob him for selfies and he'll hardly get a chance to put a fork to his mouth.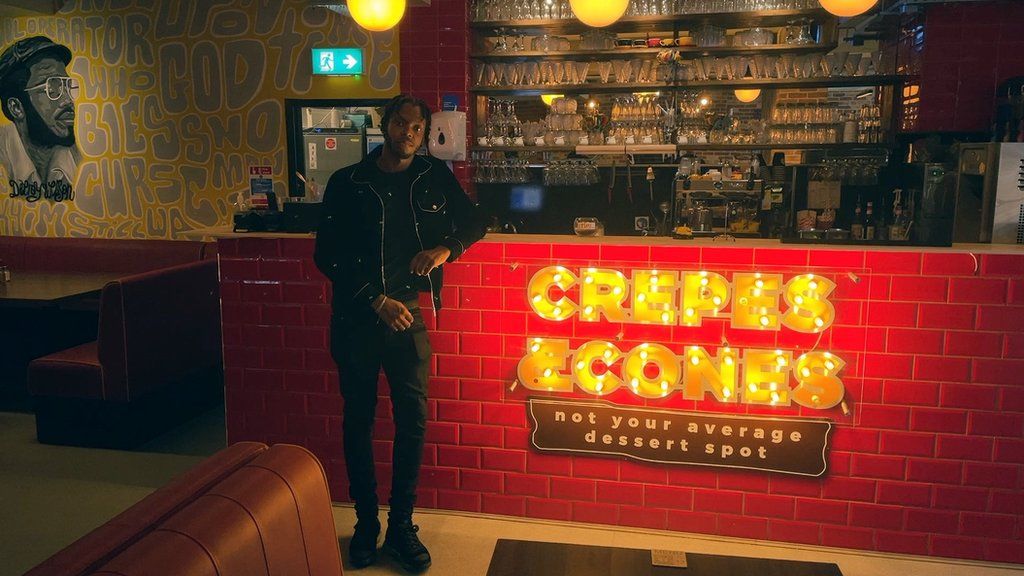 "It's a very big deal to me," he explains, sitting at one of his tables. "When I was growing up I couldn't even visualise a place like this. I want it to be an inspiration, a message, so people round here know this is what can happen if you work hard."
Krept & Konan grew up on council estates in Gipsy Hill and Thornton Heath in south London, where they were both caught up in gang violence. Krept has lost friends who died as a result of gang feuds. Others have gone to jail.
"We always wanted to do something that was bigger than just music," says Krept. "Not everyone can do music, but there are so many opportunities out there, if you have a business mind. I mean, we're not professional restaurateurs, but I've always just had the business mindset.
"Even in school, aged 14, I used to buy drinks, sweets and crisps from supermarkets and sell them to the students."
Those skills proved to be useful.
"The music industry itself is a hustle," explains the softly-spoken Krept. "You have to network with people, to make songs with people. There's a lot I could take from the music world into the business world and our success there gave us hunger to try other things."
Since their breakthrough album The Long Way Home in 2015, Krept & Konan have embarked on high-profile collaborations as their stock rose in the hip hop world.
In decades past, rock and punk musicians have typically cast themselves as rebels against the stuffy, conventional world of business. But hip hop artists have embraced the mantle of the entrepreneur with pride.
Last year Rihanna became a billionaire and it's thanks to profits from her cosmetics range Fenty Beauty, not her musical catalogue of smash hits.
There can be a practical reason for this, explains Krept. Many contracts in the music industry do not favour the artist, meaning even those who enjoy huge hits may not be making as much money as you think.
This applies to his own case, he says, and it's one of the reasons why he has had to be entrepreneurial, with everything from concert ticket sales, to fashion endorsement deals and podcasts. It helped that he studied accountancy at university.
His latest business venture is in fact a skincare range for babies, called Nala's Baby. It came about after he became a father two years ago.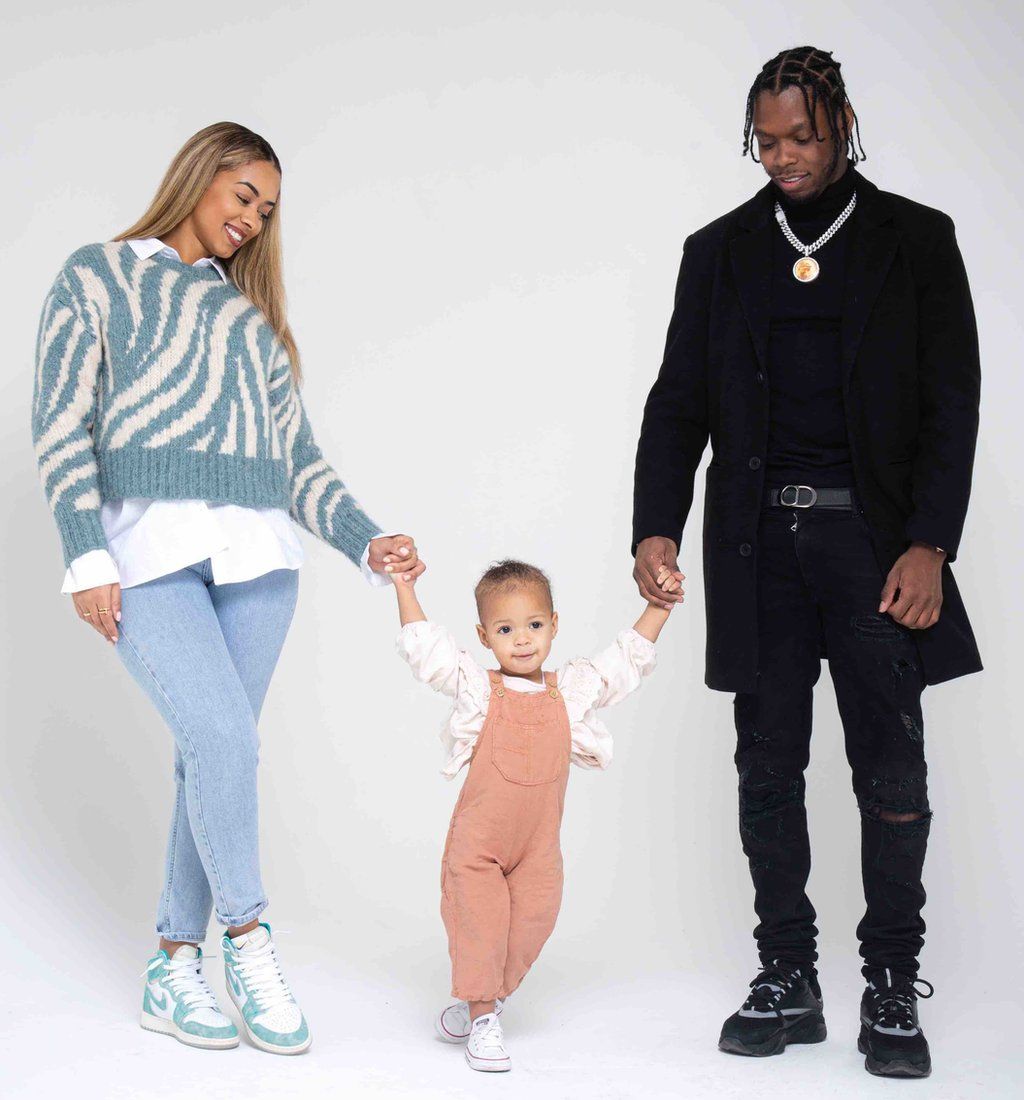 His co-parent and now business partner Sasha Ellese Gilbert wanted to find a cream that had as few impurities as possible, so they developed one and named it after their daughter.
Nala's Baby is marketed as being suitable for babies with eczema issues or sensitive skin, while also being vegan, animal cruelty-free and dermatologically approved.
The product is now stocked in Boots stores around the country and is expanding its reach.
The worlds of rap and babycare products may seem worlds apart, but Krept doesn't see a problem bridging this divide.
"It's my reality. I have a kid and I'm a rapper. Just because I rap it doesn't change the fact of being a father," he says.
"Anybody who has a kid, we go through the same journey of caring and loving a child. We bathe them, feed them, go through the terrible twos. I might be a rapper, this person might be an engineer, doctor or teacher. It's as genuine to me as it is to them."
But does it pose a branding issue, when so much of rapping and business is about presentation?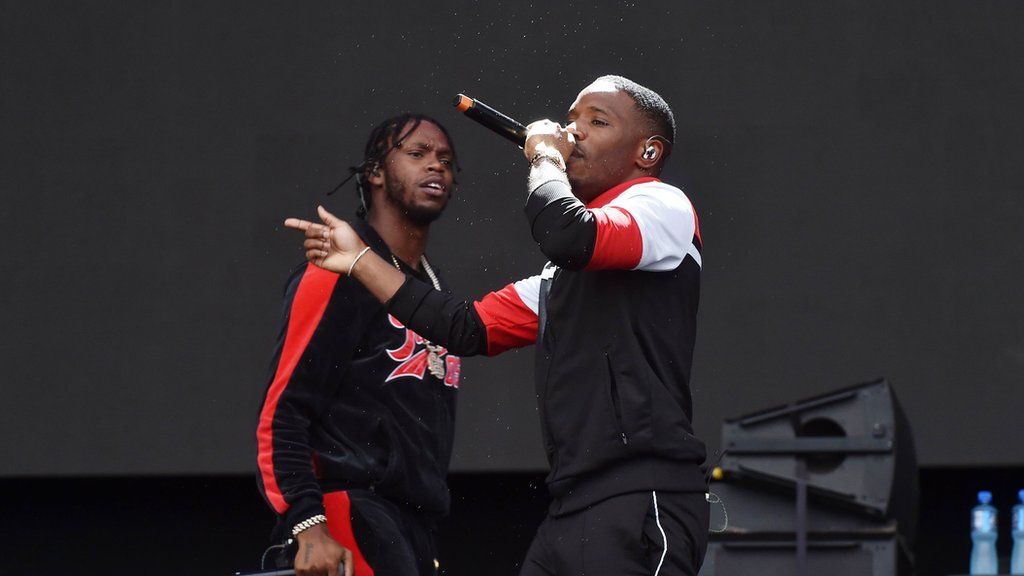 The world of the rapper, as played out in endless music videos – including his own – is often one of violence, confrontations with the law and the portrayal of women as disposable objects of desire.
This is very different to the world typically portrayed when advertising baby products, which is one of soft colours, domestic family bliss and doting parents.
"Music is entertainment, it can be like being in a film or acting," says Krept, after considering the question. "But this is how we grew up: friends dying, ending up in jail, being involved in gangs.
"Those are the cards we were dealt. I have friends still involved in that today, we can't help our upbringing."
Krept says his music simply portrays his reality growing up – including the lyrics about women – and it's by coming from that authentic place in his music that he has created new opportunities for himself – so that he can be defined by something else.
He mentions Jay-Z as an inspiration, going from a life of crime in the New York projects to becoming "one of the greatest rappers and entrepreneurs of his generation".
"Because this is how we grew up," asks Krept, "does it mean we can't do great things and grow as people?"
"If you could get all the time back you wasted from procrastinating, imagine what you could do?" says Krept, unprompted.
"That's one thing about me, I've always been great at time management, so I can do multiple things, I plan my days.
"I think I will end up with multiple businesses, but I will never let anything dilute my music. I dedicate my nights to the music."
You can follow CEO Secrets reporter Dougal Shaw on Twitter: @dougalshawbbc