The young farmer pranking DJs with BBC Radio 1
A young farmer has said he had "great fun" pranking radio DJs while working his family's farm in Shropshire.
Tom Everall, from Myddle, said he "discovered I had a talent for getting shout-outs on the radio" and began posing as different characters.
He called BBC Radio 1 a number of times as 'Brad and Eleanor from Bedford' before revealing his true identity.
Since then, he has worked with the station to prank other DJs including Jeremy Vine on BBC Radio 2.
He put together a montage of his shout-outs on the radio and said "it all just snowballed from there".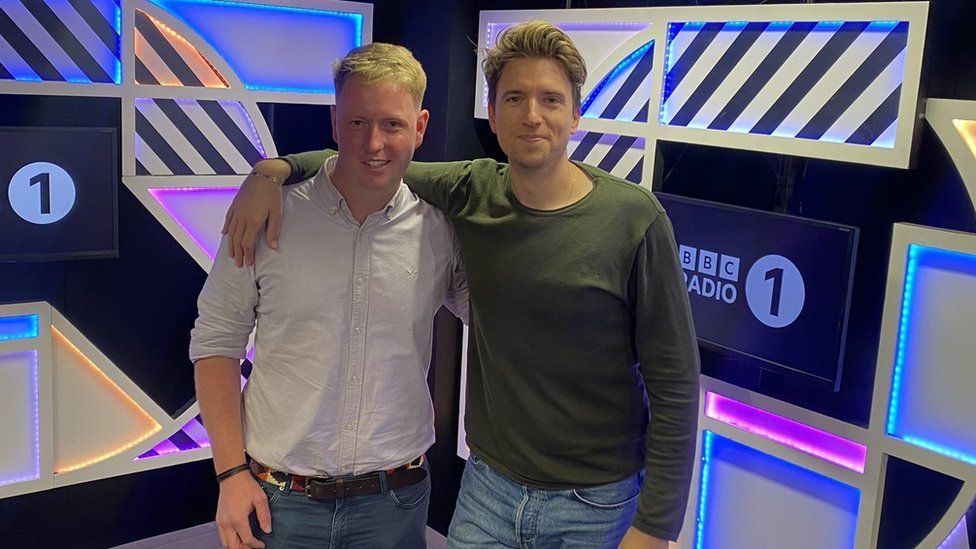 Radio 1's Breakfast show host, Greg James, "got me doing all sorts of different features pretending to be other people trying to see if I could still get shout outs," Mr Everall said.
"I did get on the Jeremy Vine show," he said. "It is such a bonkers story about a made up daughter of mine who couldn't go back to university because of the lockdowns.
"That was peak nonsense, it got a bit out of control at that point."
Known online as Tom the young farmer, Mr Everall, 22, tends his family's 320-acre farm with more than 100 cows and has just retired as the chair of his local Young Farmers' Association (YFA).
"It's what I've done pretty much since I left school and I've grown quite a passion for it really," he said.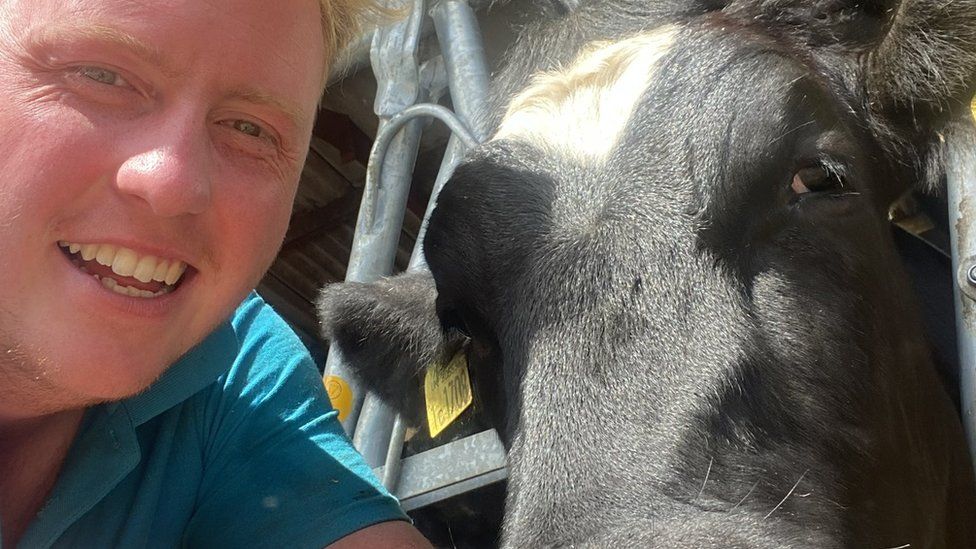 Joining the YFA was "probably the best thing I ever did", he added.
"It improves your confidence tenfold," he said. "Through school I was a completely different person to who I am now, I feared getting up and talking in front of a class, now to be talking on national radio."