Megan Thee Stallion, Tory Lanez and Drake: The story so far
Megan Thee Stallion has accused Drake of using her for "clout" in his new track Circo Loco.
The collab with 21 Savage references a woman who "lie 'bout getting shots, but she still a stallion", which many, including Megan, think is about her.
Texas-born rapper Megan says she was injured when Tory Lanez shot at her feet after a Hollywood party in 2020.
With Tory – who denies the charges – due to go on trial soon, BBC Newsbeat looks at how we got to this point.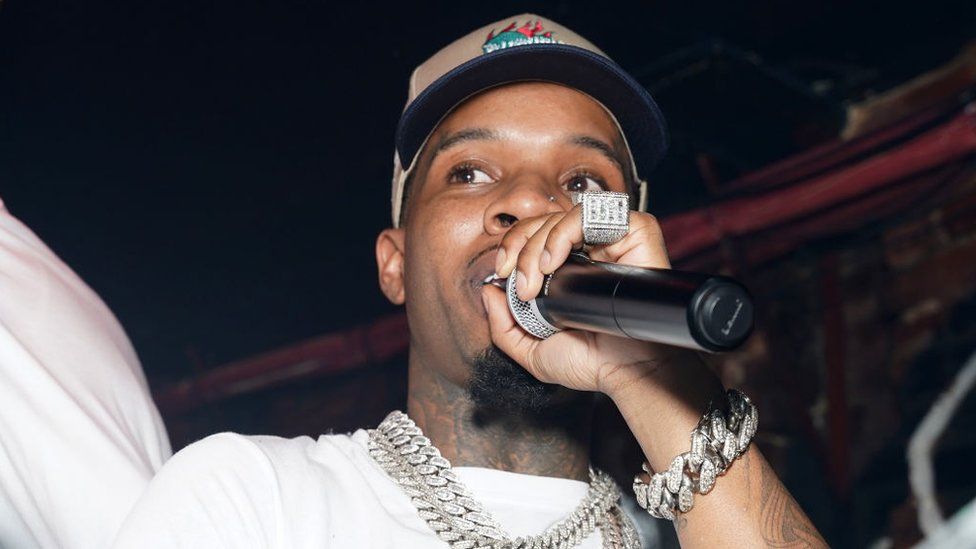 It all begins at the party hosted by Kylie Jenner in the Hollywood Hills on 12 July 2020.
Megan, real name Megan Pete, and Tory Lanez, real name Daystar Peterson, are said to have got into an argument as they drove away from the event.
The Savage singer had initially told officers she'd been hurt by stepping on broken glass.
It was later, on Instagram, where she first said that Tory had shot her.
The pair had been in a relationship but split before the accusations surfaced.
He has denied charges of assault with a firearm and carrying a loaded firearm in a vehicle. He's also been ordered to stay at least 100 yards (91.4m) away from Megan.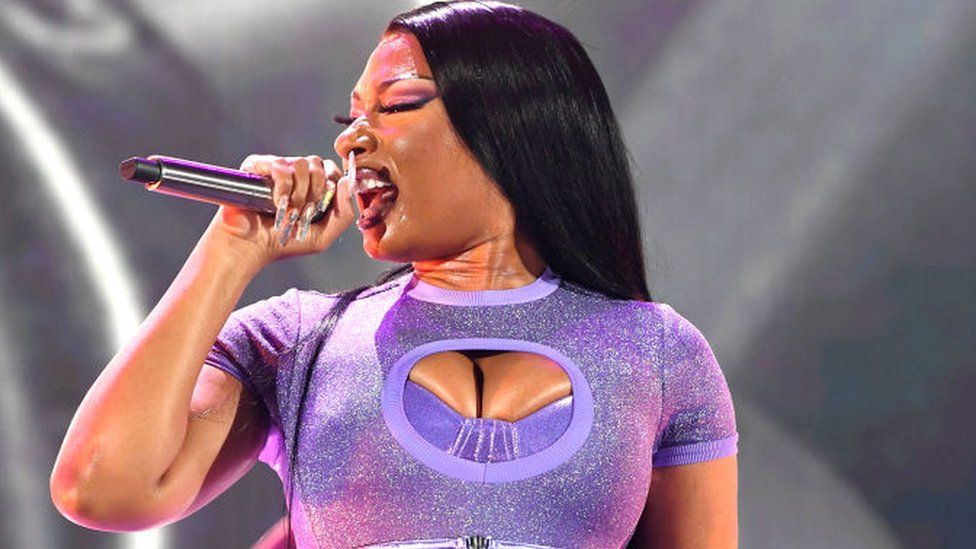 "I know my mama and my daddy and my granny had to be looking out for me with that one, because where the bullets hit at, they missed everything, but they were in there," she previously said.
Both artists went on to reference the dispute in their work.
In his song Money Over Fallout, Tory suggested the accusations against him were false, saying: "Megan people tryna frame me for a shooting."
In the same track, he casts doubt on the shooting, asking: "How you get shot in your foot, don't hit no bones or tendons?"
A few months later, Megan released her own song, Shots Fired, which accused Tory of lying "just to save face", insisting she is the one "speakin' facts".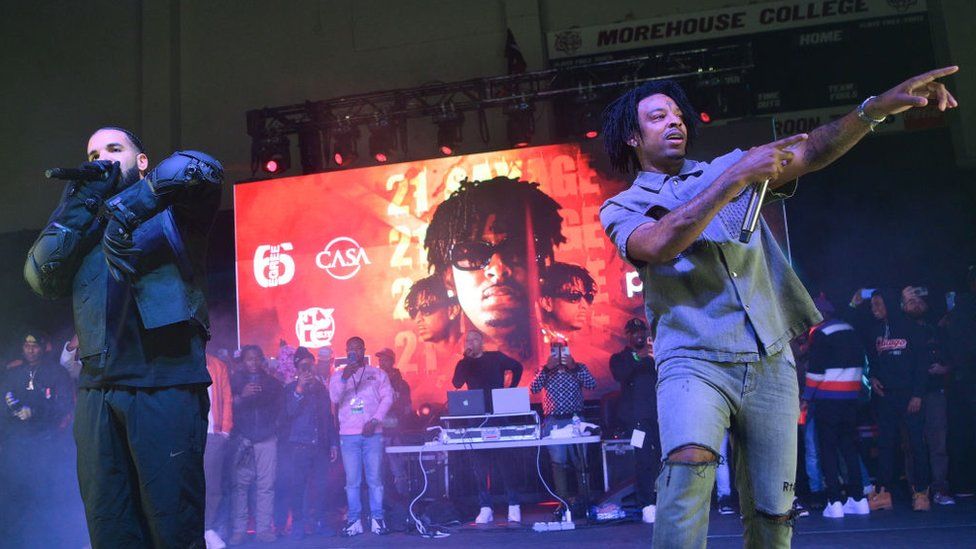 As the dispute escalated, people started taking sides, with Drake being the latest to appear to side with Tory.
Megan spoke out after memes and abuse spread online, saying: "In some kind of way, I became the villain".
She was accused of lying about being shot and has had to repeatedly defend herself, suggesting misogynoir – misogyny against black women – could be why she's been targeted.
Megan has received support from artists including JoJo and Kehlani but says she's been characterised as "aggressive" and a "snitch".
About a year after the shooting, DaBaby – who collaborated with Megan on her song Cry Baby – was criticised after bringing Tory on stage after her set at Rolling Loud Festival.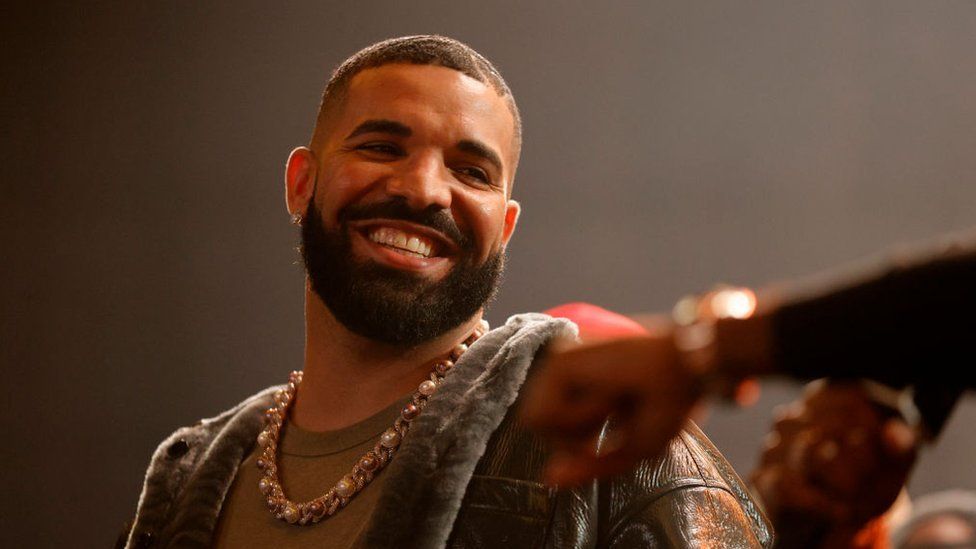 While Drake and Tory reportedly haven't always seen eye-to-eye the pair, who are both Canadian, are now said to be on good terms.
He has not publicly responded to the reaction around the track.
When his new album Her Loss, which includes Circo Loco, dropped, Megan reacted furiously on Twitter, writing: "since when it is cool to joke about women getting shot?".
She went on to say "weak… conspiracy theories" had been attached to her name and hit out at rappers who "pile on a black woman when she says one of y'all homeboys abused her".
She has accused Drake of wading in for "clout".
Where do we go from here?
Tory has remained tight-lipped after the track dropped, only tweeting a shrugging emoji.
He's been under house arrest since last week ahead of his long-awaited trial, which is due to start next month at a Los Angeles court.
The proceedings had been due to begin in September but were delayed after Tory told a court his defence lawyer was busy with other matters.
In a statement, Megan's attorney Alex Spiro said: "Despite the irrefutable evidence that Megan was a victim of gun violence, the ignorant continue to support her attacker."
Drake has yet to respond to Newsbeat's request for comment.