Unboxed Festival: Do the audience numbers justify its £120m cost?
A £120m festival criticised as a waste of taxpayers' money has announced audience numbers of 18 million.
Organisers said nearly three million attended Unboxed in person, while 13m watched content online and on TV.
Stuart Andrew MP, Minister for Sport, Tourism and Civil Society, said "the scale and reach of this project and what it has achieved is clear to see".
But the chair of the Digital, Culture, Media and Sport Committee called it a "very poor return indeed".
Julian Knight MP also criticised the "eye-watering" cost of the project.
The Unboxed Festival was announced in 2018 by the then Prime Minister Theresa May to celebrate British creativity. It was quickly dubbed the Festival of Brexit because of the timing.
Since February, 10 free projects have opened across the UK. These include a decommissioned gas platform called See Monster in Weston-super-Mare and a trail through the solar system called Our Place in Space in Northern Ireland, Liverpool and Cambridge.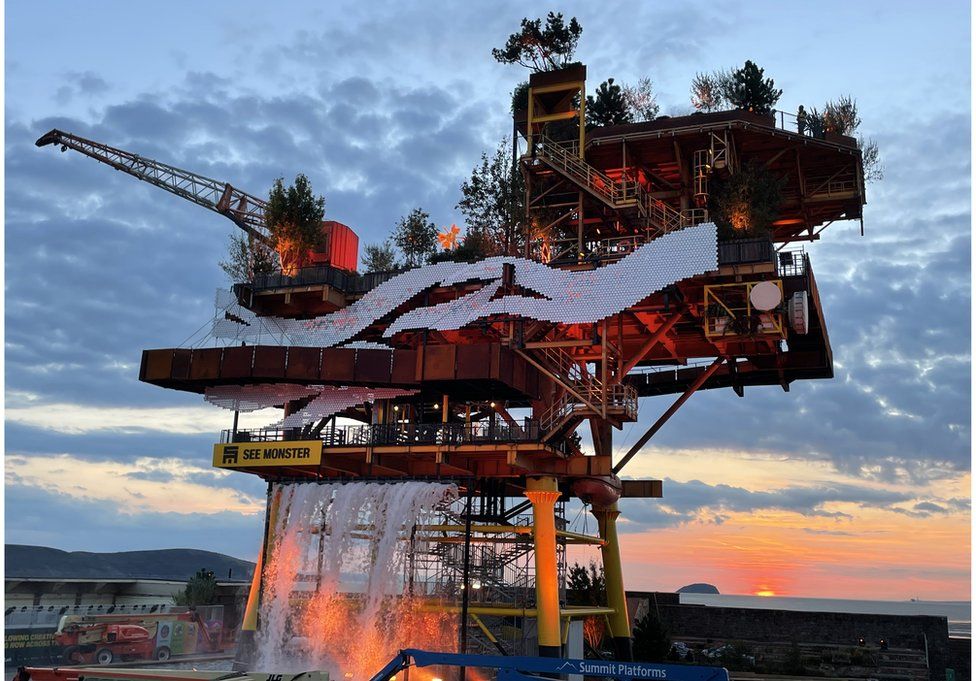 Unboxed's live programme closed at the weekend.
In newly released data, Unboxed says 2.8 million people attended live events in 107 places across the UK, 13.5 million have engaged with the projects online and on TV programmes including the BBC's Countryfile, and 1.7 million have taken part through school trips, lessons, competitions and other learning events.
Phil Batty, executive director of Unboxed, said the festival has "been able to create joyful memories for millions of people in communities across the UK".
But Unboxed is being investigated by the public spending watchdog, the National Audit Office, after criticisms by Mr Knight's influential Parliamentary committee, which has called Unboxed an "irresponsible use of public money" and a "recipe for failure".
Responding to the audience numbers, Mr Knight told the BBC: "These final figures only confirm the committee in its view that Unboxed has been a failure and rightly the National Audit Office is investigating."
He pointed out that Martin Green, who was Unboxed's chief creative officer until he left recently to run Eurovision for the BBC, had originally suggested the festival aspired to reach 66 million people.
Mr Knight said the engagement figures "are less than a quarter of the target Unboxed set itself".
He also claimed the new numbers worked out as "more than £40" for every visitor who went to an Unboxed project in person.
The organisers argue that the projects were always intended to reach people not just in person but also more broadly. Green Space Dark Skies, for example, involved a series of films about the natural world which culminated in a BBC Countryfile special.
Galwad, a Welsh project looking at the future, blended live performance and digital and TV drama. It resulted in a four-hour finale on Sky Arts.
Unboxed, organisers say, was designed to be accessible and inclusive to all.
DCMS minister Stuart Andrew MP claimed it has "pulled in new audiences to arts and culture, brought people together and showcased the world-leading creative talent and innovation we have right here on our shores".
Unboxed won't release its visitor numbers for individual projects.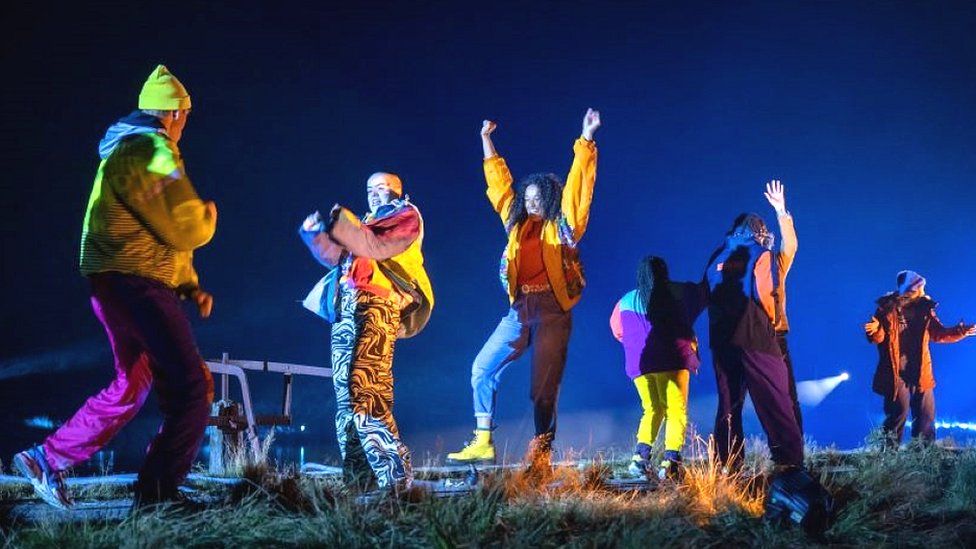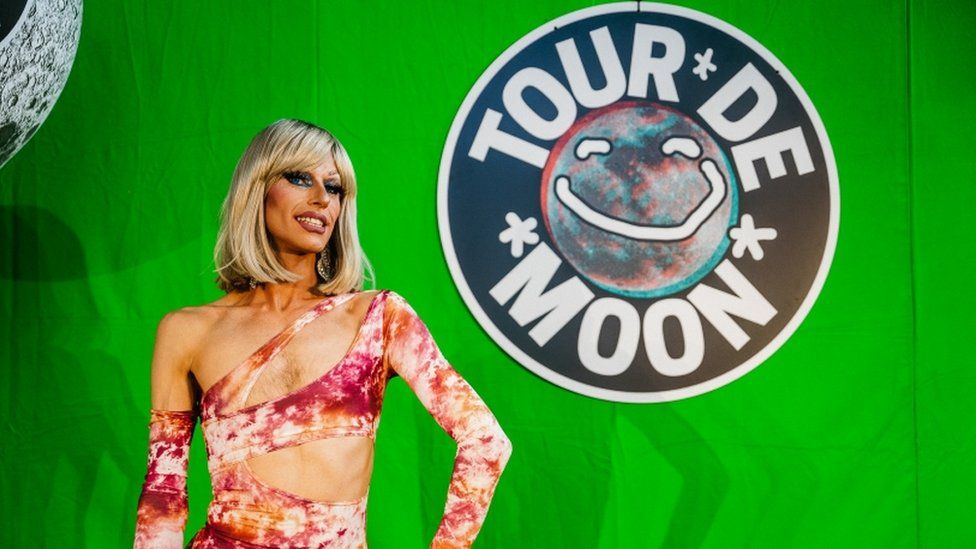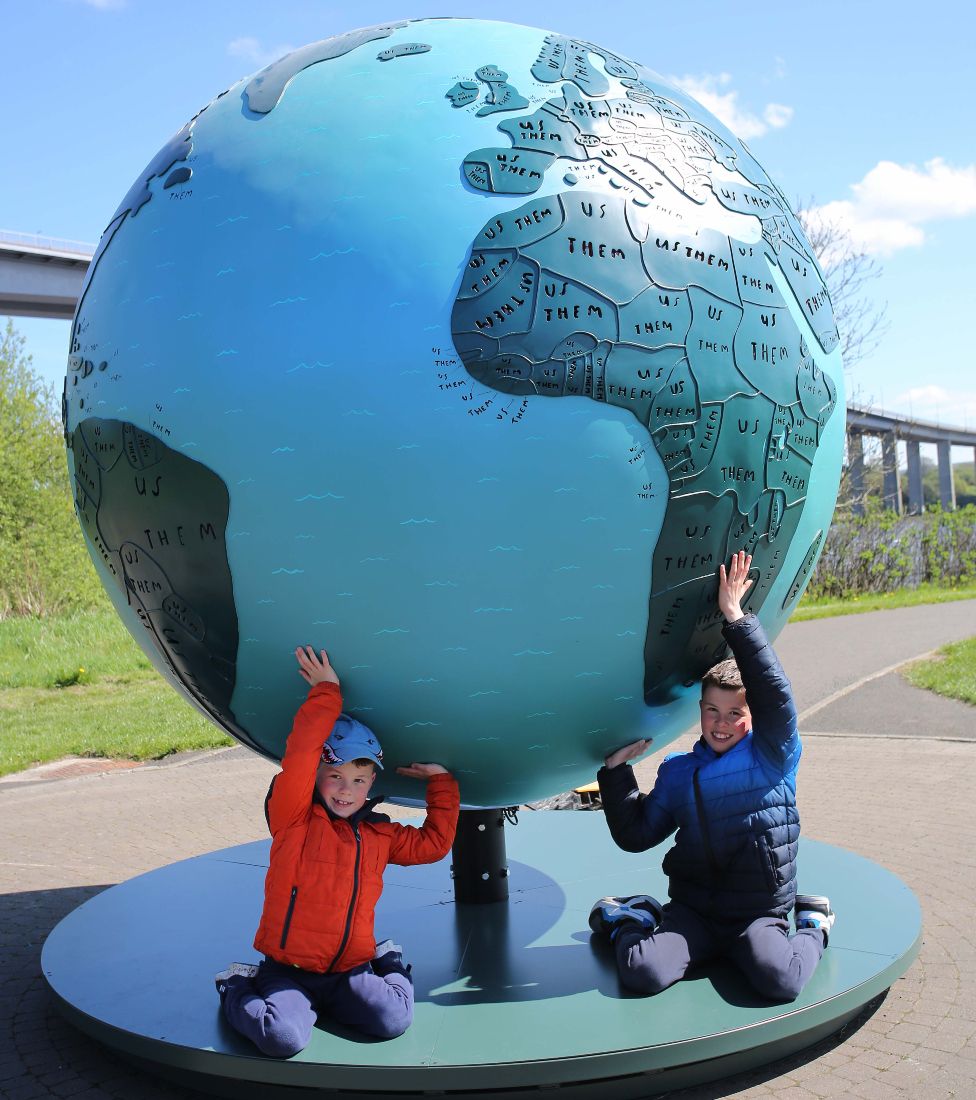 Last week, About Us opened in London, with a lightshow projected onto the Tower of London.
Combining compositions by Nitin Sawhney with poetry and multimedia, it tells the story of nearly 14 billion years of history from the Big Bang to the present day. About Us has previously been performed in Paisley, Derry-Londonderry, Caernarfon, Luton and Hull.
At the Tower of London, a steady stream of visitors gathered every half hour for the show, a combination of passers-by and visitors who had chosen to come.
They watched as creeping dinosaurs, swimming whales, flying birds and iterations of humans covered the Tower in spectacular colours.
"Mesmerising," and "really cool" appeared to be the verdict. IT worker Corey Tabb told the BBC "it was amazing to see how it travels from the start of the universe all the way up to the modern day era and how things have changed since we were cavemen."
Programmes coordinator Ruby Raw said: "I'm not sure that I understood everything but it was beautiful enough to look at anyway".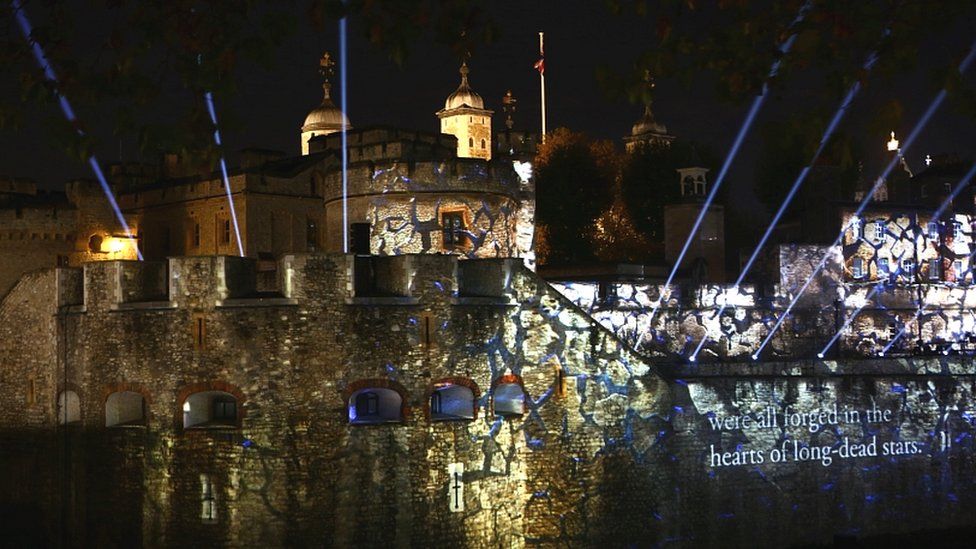 But almost nobody I spoke to had heard of Unboxed.
That's part of the problem. This Festival has struggled, originally because of its associations with Brexit, then later with a lack of recognition. The ten fairly disparate projects weren't obviously linked under one clear banner.
The cost of the festival – four times the amount the taxpayer spent on the Platinum Jubilee – put it under justifiable scrutiny.
The organisers say the point of the festival was to bring together science, technology, engineering, arts and maths. They claim Unboxed has also supported more than 6000 jobs and paid opportunities.
But with the NAO due to publish the findings of its investigation in the next few weeks, this isn't the last we'll hear about Unboxed.