Tamara Rojo: Ballet star attacks England arts funding decision
One of the ballet world's biggest stars says transferring arts funding out of London is "punishing" the capital and will not help anybody.
Tamara Rojo, outgoing Artistic Director at English National Ballet, says she is worried about the UK's future as a global centre for culture.
She accused Arts Council England of "simplistic" decision-making.
The council says its ambition is "to ensure a more even spread of funding across all the country".
An extra £43m a year is going into culture provision outside London. But tens of millions have been cut from some of the capital's best known institutions and some have lost Arts Council funding altogether.
Culture Secretary Michelle Donelan said, while the government continues to support icons including the Royal Philharmonic Orchestra and Royal Shakespeare Company, "this announcement will see organisations in places all too often overlooked get the support they need to transform access to the arts for everyone".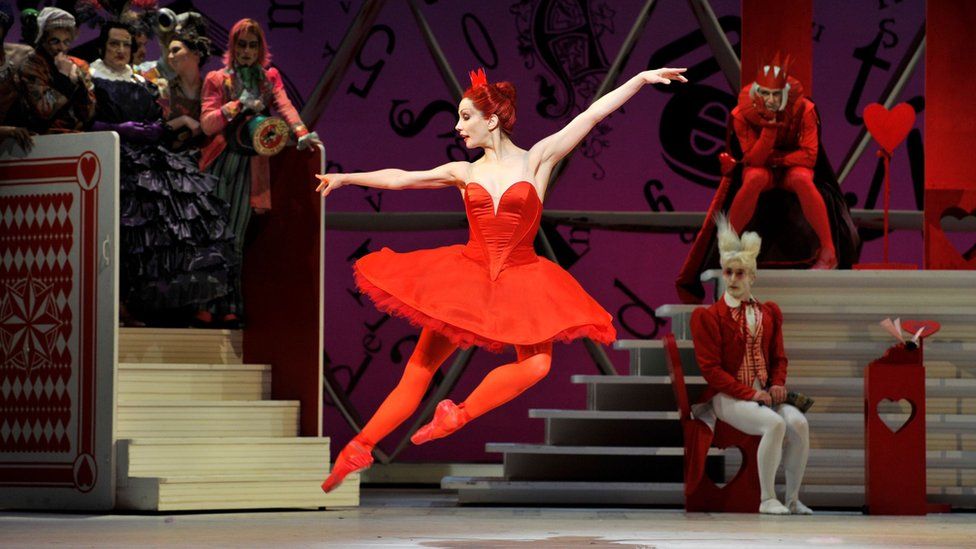 Rojo though fears the UK's cultural dominance is under threat.
English National Ballet, which she leaves this week for San Francisco Ballet after 10 years at the helm, will see a 5% drop in income.
Rojo said she supported greater investment across the country, but not "at the expense of London", adding that is not going to help the UK.
The acclaimed Spanish dancer argues cultural institutions in capital cities drive creativity, bringing wealth, cohesion, identity, investment and tourism.
"I'm not sure that punishing London is going to help anybody else."
London will still receive a third of all the investment announced, according to Arts Council England.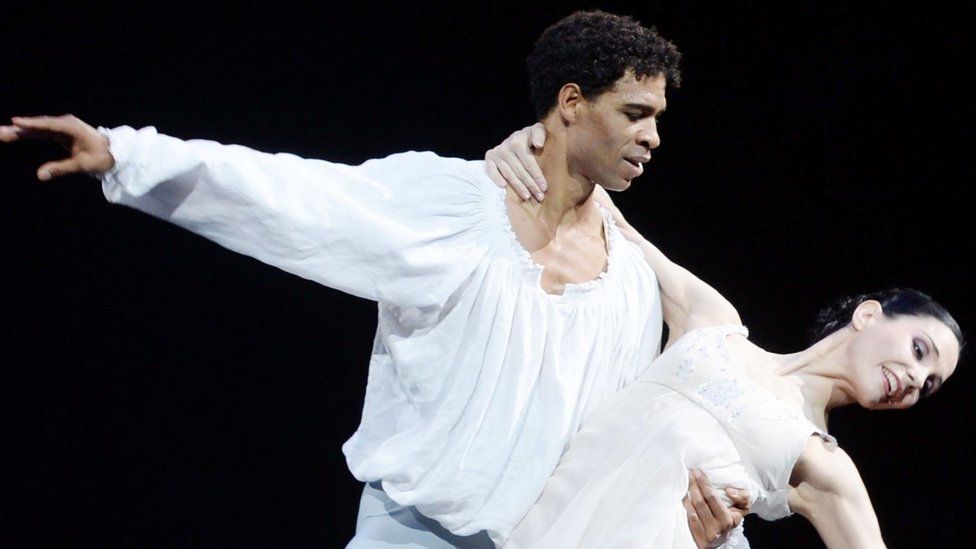 Tamara Rojo arrived in the UK as an unknown dancer more than 25 years ago. She became a mesmerising box office draw, as principal first at the Royal Ballet and then the ENB.
Her break came in 2000, when she stood in for an injured Darcey Bussell in Giselle at London's Covent Garden. A star was born, and Rojo was often compared with Margot Fonteyn.
But in her last week at ENB, and so perhaps more free to speak her mind, she said she believed that current immigration rules could have prevented her from coming to this country.
She is "very grateful" to the UK because "everything that my career has given me has been because Britain opened its arms to a Spanish immigrant that didn't speak any English".
Now she worries that, under post-Brexit rules which do not allow freedom of movement from the EU, the same 28-year old would need a visa.
"I would not have passed the English test. And since I hadn't achieved anything yet, I would not have had the points" [to get a visa].
Some would argue perhaps that a British-born talent might have taken her place, or indeed that once she was established as a prima ballerina, Rojo would have had no difficulty being accepted to work in the UK.
Whether she would have felt loyal enough to make her home in the UK for nearly 30 years in those circumstances, or would have brought her creative flair to English National Ballet on stage and as its artistic director for more than a decade is impossible to know.
Rojo has put ENB on the map and also championed the work of female choreographers. She has choreographed her first full-length ballet, her reinterpretation of Raymonda, which is touring now, in Bristol this week and Southampton next.
Rojo will be the first woman ever to run San Francisco Ballet. She has already hung up her ballet shoes and says she will not be tempted back. Now 48, she has given up the rigorous daily exercise programme dancing required of her.
She has a young son with the Mexican dancer Isaac Hernández.
"I have told my partner, for the next two years, I'm going to eat whatever I want and do nothing. I've been dancing since age five, so that's 43 years, and I need a break from the routine.
"I'm really enjoying not doing anything."
But she does have an exercise tip for all of us. "It's the core, always the core. You will save yourself a lot of back pain."
And with that, she heads back into the Bristol Hippodrome. These may be her last few days in the job, but she has a rehearsal to run.