Comedian Janey Godley reveals cancer has returned
Comedian Janey Godley has revealed she will undergo cancer treatment just five months after announcing she was clear of the disease.
In a video posted on Twitter, Godley told her 276,000 followers she still intended to go on tour early next year.
But she admitted it could be the final time fans get the chance to see her perform on stage.
The 61-year-old Glaswegian confirmed last year that she had been diagnosed with ovarian cancer.
In an update on Tuesday she said treatment was "back on the cards" after evidence of the disease was recently found in her abdomen. As a result she will now undergo chemotherapy.
Despite the setback, Godley said she aimed to fulfil her 27-date Not Dead Yet tour in February and March.
It includes shows across Scotland, from Inverness to Galashiels, and concludes with three dates at the Leicester Square Theatre in London.
Godley said: "I am determined to get back on stage.
"I have always been a kind of die on your feet no your knees type of person, you know me, so I'm looking forward to the tour."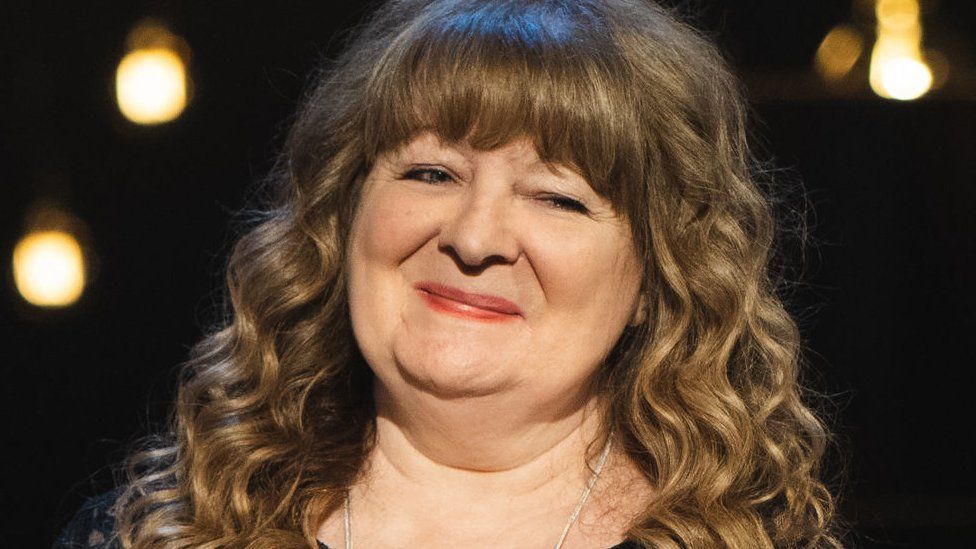 She then added: "I think it is going to be fair and honest to say it might be the last time you'll see me live on stage.
"I am hoping it's no but I think it's a fair estimation that that will be what we are looking at."
Godley explained her ovarian cancer was stage three and therefore treatable not curable.
The entertainer also said she was being supported by the staff and specialists at The Beatson Cancer Centre in Glasgow.
'I want to go out with a bang'
She then turned back to her tour and said: "I don't want to fade away. I want to go out with a bang. Are you ready to see me go out with a bang?
"I am not going sing My Way. It's no gonna be that kind of tour. There's going to be a lot of fun."
Godley added that getting back on stage would be a "dream come true".
Stars including tennis legend Martina Navratilova and singer Curtis Stigers were among those who wished Godley well after her announcement.
In November last year the comedian confirmed she had been diagnosed after suffering from a bloated feeling in her stomach.
Godley, who found viral fame with her dubbed sketches about First Minister Nicola Sturgeon, urged anyone with symptoms to get them checked out.
Her pastiches of Ms Sturgeon's coronavirus news briefings gained her a massive social media following during the pandemic.