Sound Of 2023: Nia Archives is ushering in a new era of jungle
Last year, Nia Archives discovered just how hectic the life of a touring musician can be.
The 23-year-old emerged from lockdown with a globe-trotting schedule of DJ sets and live shows, including three separate performances at Glastonbury in June.
"It all happened at once and I didn't know what to expect," she says. "For example, going to Australia and doing loads of shows means taking flights every day.
"Next year I'll know what makes me feel better: I might want a face mask and I'll need to have fruit on my rider. Because I can't eat burgers every day. It ruins you."
Those life hacks are going to be essential – because Nia's diary is only going to get busier.
Over the last 12 months, the Bradford-born, Leeds-raised musician has set dancefloors alight with tracks like the bouncing club smash Mash Up The Dance and the samba-infused anthem Baianá.
They've already earned her an NME Award for best producer and a Mobo for best electronic artist. Now she's come third in the BBC's Sound Of 2023, positioning the musician for a mainstream crossover in the next 12 months.
Her songs are rooted in her dual cultural identity, blending the distorted bass of Jamaican soundsystem culture with the dark instrospection of British indie. But most of all, she's known for reviving the sawtooth breakbeats and frenetic energy of jungle.
It's a genre of music she grew up with. Nia's nana had a soundsystem in her house and would soundtrack family gatherings with tracks by Goldie, Roni Size and Shy FX, alongside classics of gospel, soul and R&B.
But Nia says she "never knew the name" of the style she's become associated with.
"For example, I loved Emeli Sandé when I was like 12. Her first album was a big deal to me, and Heaven is a drum and bass song. So I always gravitated to that kind of music but I didn't know what it was."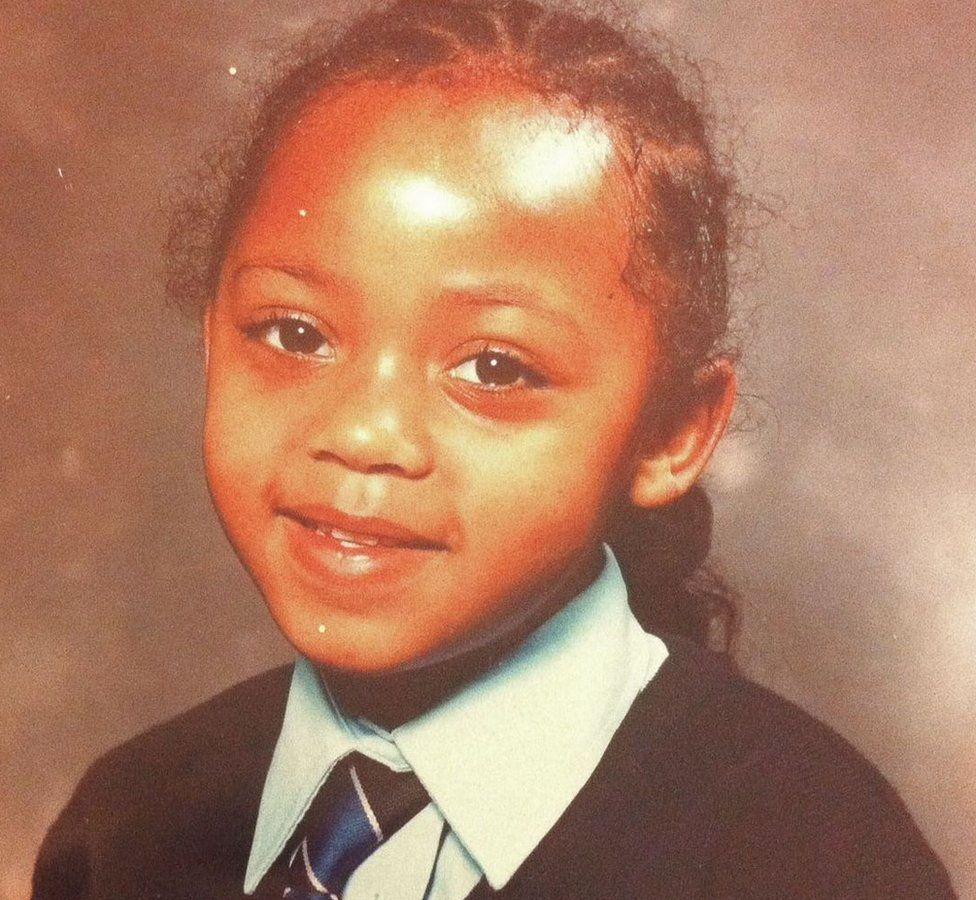 Music wasn't the only thing her nana gave her. Every weekend, the elder Archives ran a community school in Bradford, where Nia first learned about her family's history as part of the Windrush generation.
"I'd go there every Saturday and learn about black history, because we never really got taught about our ancestors and all that stuff in school," she says.
"I remember when I was in year three, they said, 'You've got to come and do a presentation about a celebrity', and everyone chose, like, Wayne Rooney. But I did Rosa Parks. I remember my teacher cried because she didn't expect it."
A studious child, she also devoured her nana's book collection, returning frequently to Maya Angelou's I Know Why the Caged Bird Sings, a lyrical and evocative memoir of growing up amid the racism of the American South of the 1930s.
"She transformed her pain into poetry, and I definitely take inspiration from that," says Nia, who sampled Angelou's most famous poem, Still I Rise, on her recent EP, Forbidden Feelingz.
"A lot of people who listen to my music might not know these elements of history, so I feel empowered to educate people," she told Apple Music about the song.
"I like to write songs that aren't just what you'd expect."
She started making music at the age of eight, teaching herself to play her step-father's "broken synthesizer" by watching YouTube videos. Later, she bought a book of Adele's songs and learned to read music, "not at orchestral level, but well enough to keep practising".
Her life changed at the age of 16, when she left the family home and struck out on her own. She's referred to the break as an "estrangement", but is understandably reluctant to say anything more.
What it did mean, however, is that she was fending for herself in some of Leeds' less salubrious neighbourhoods.
"I moved into this really dodgy area and it was really scary, I'm not gonna lie. I used to have to go to school and hide my school uniform under my coat because I didn't want people to know that I was underage, living on my own that in that area."
As things went from bad to worse, she quit school and moved to Manchester, living in a hostel "with all kinds of troubled people", including several recently-released convicts.
"But as grim as it was," she says, "it was the step that I needed to start on this journey".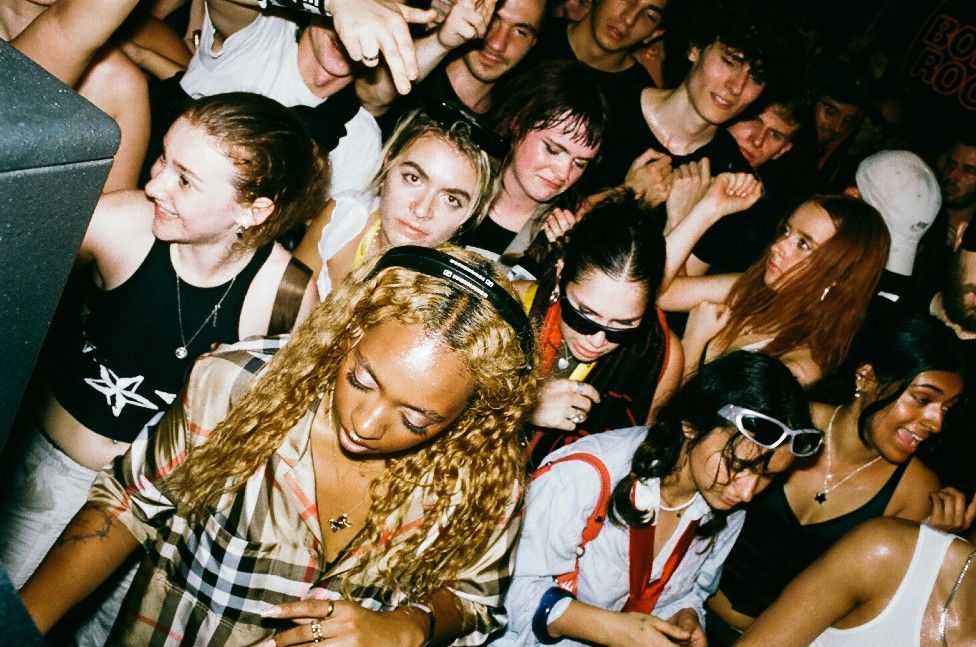 She started going to raves and house parties, and hanging out on underground music forums. Before long, she was singing in front of people and making hip-hop music in her bedroom, under the pseudonym Indigo D.
"Oh gosh, that makes me cringe so much," she says when reminded of the name.
"It's terrible music. My lyrics were amazing because everything I was going through was so raw – but I was only just learning how to make beats, so the music was really bad. Some of them are lingering on SoundCloud. I need to delete them."
But Manchester didn't prove to be any more enjoyable than Leeds. Nia got stuck in a toxic relationship and, with her school career incomplete, her prospects were limited.
"I was broke and I didn't have any way out," she says. "I felt quite trapped."
Then a friend told her about a course at London's Community Music school. There, she could get a degree in music production and business without the need for qualifications. All they required was evidence of experience and motivation.
"I showed them some of the beats I'd been making," she says. "They were terrible, because I didn't know what a metronome was, so everything was just out of time. But they gave me a chance and they said they could see potential in me".
That summer, she worked 60-hour weeks at Kentucky Fried Chicken to save money for move to London. Then, three months after she started, lockdown hit and all her classes moved online.
"I was literally in my room for a year and, like everyone else, I went a bit mad," she laughs. But the experience changed the way she made music forever.
"Before then, my songs were quite sad and I made the decision from lockdown that I wanted to party to my music. So I double-timed it to jungle tempo, but I kept those melancholy lyrics.
"I realised that my thing that I like to listen to is, like, sad music, but you can dance to it."
Those new songs were collected on an EP called Headz Gone West (a reference to her mental state during lockdown), which addressed themes of insomnia, broken trust and broken hearts.
She followed it up with last year's Forbidden Feelingz EP, which delved deeper into her musical obsessions, sampling prominent British rappers like Neneh Cherry and Roots Manuva, while bringing her silky, soulful vocals further into the foreground.
A self-proclaimed "summer of jungle" saw her play packed-out sets at Glastonbury, Reading & Leeds and the Notting Hill Carnival – where every show culminated with Baianá, a euphoric burst of sunshine that splices vocals from the traditional Brazilian choir Barbatuques into a whiplash-inducing breakbeat.
But her last release of the year has been her most revealing.
So Tell Me is a thoughtful and haunting song about her decision to leave home, sung with vulnerable honesty over vapour-trail strings and a haunting guitar line.
"For me, estrangement has been lonely [and] a chronic heartbreak that never goes away," she wrote in an Instagram post about the song. "I am so grateful 2 have music as my therapy [and] way of processing life [and] it's many situations."
Nia says So Tell Me lit the path she wants to follow in 2023.
"I love making club bangers but I want to make timeless music that I can listen to when I'm like 50 and go, 'Ohhh, that was actually a tune'."
At the moment, she's listening to those new songs "on a loop", enjoying them in private while she can.
"When it goes out it's not really mine anymore," she explains. "You have to sell what you've made, like, 'Listen to my music, listen to my music', whereas at the moment, it's just mine."
But she's not afraid of letting the songs go. Nia wants to be heard, and she wants to claim her place, as a young black woman, in the history of jungle music.
That's why she lobbied the Mobo Awards to reinstate the award for best dance act this year, after a break of two decades.
"I felt frustrated that, especially in a year where dance music has been massive, they don't celebrate it," she says.
Frustrated after initial conversations stalled, she wrote a public letter asking the organisers to step up.
"I cannot stand by and watch the music I love continue to be gentrified and whitewashed," she said "Electronic/dance music is music of Black origin. I'm not afraid to acknowledge it, why are you?"
This time, the organisers listened. The category was not only brought back, but Nia took home the prize.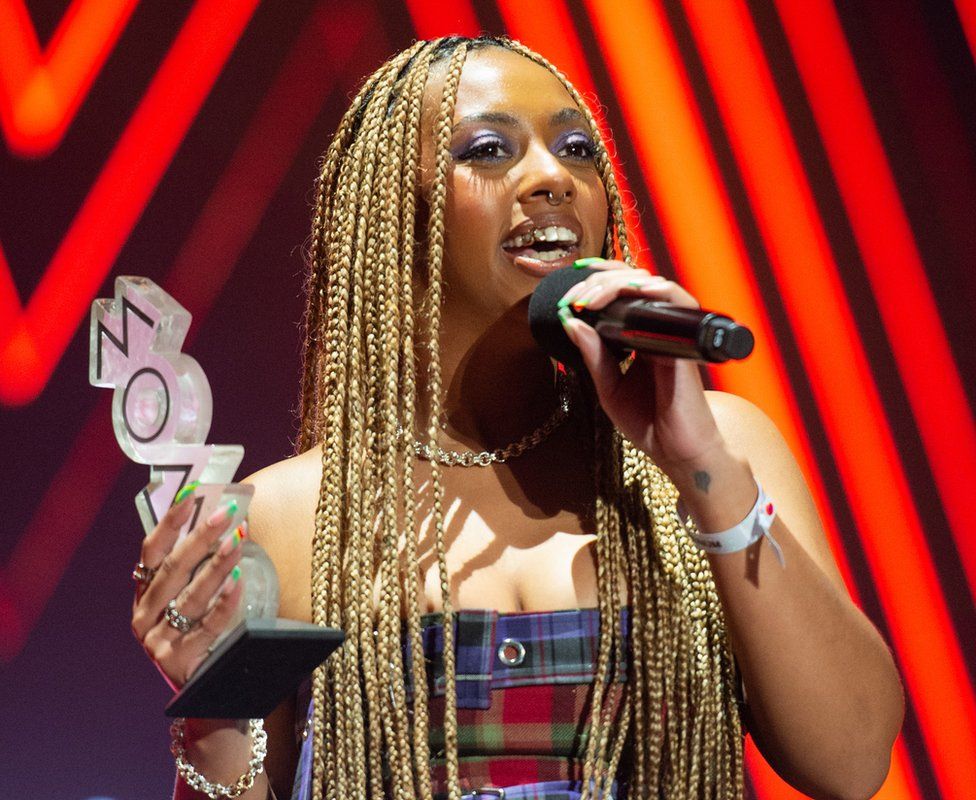 "To be honest, after I wrote that letter, I thought wouldn't ever win," she laughs.
It's true, most artists would avoid public protests in case of retribution – but fear isn't part of Nia Archives' vocabulary.
"I'm a very determined person," she agrees. "When I put my mind to something, I have to make it happen.
"I've never really been given anything in my life. So if there's something I want, I've always been like, 'Right, well, I've got to do it myself, then'.
"In the end, you're only accountable for yourself."