Valheim developer update details new biome, enemies, clothing, and more
Iron Gate Studio has unveiled its future plans for Valheim, and they're looking very exciting. As part of a new developer update blog, the team details a major update coming to Valheim, which will introduce the Ashlands biome.
Following a heartfelt thanks to its fans after the launch of the Mistlands update, Iron Gate jumps straight into what's next for the game. The Ashlands biome is currently in pre-production, and "will be quite different from what we're all used to, given that the Ashlands is a large chunk of land at the far south of the map."
Catch the Xbox announcement trailer for Valheim here.
Iron Gate then goes on to detail how secretive it was regarding previous update, Mistlands, and says that it wishes to be more transparent with the next update. More of the process of developing this update will be shown off, to help players have a better understanding of how far development has come.
As someone who enjoys witnessing the development process from concept art through to the game itself, this is pleasant news, and I can't wait to see what Iron Gate has planned. To give us a taste of what's to come, Iron Gate also showed off some new enemy concepts.
With the Ashlands being a land of the dead, and packed with volcanic nature, the enemies take on charred skeletal forms. The first to be shown off is literally called The Charred, and then a creepier-looking enemy, named Morgen, is displayed.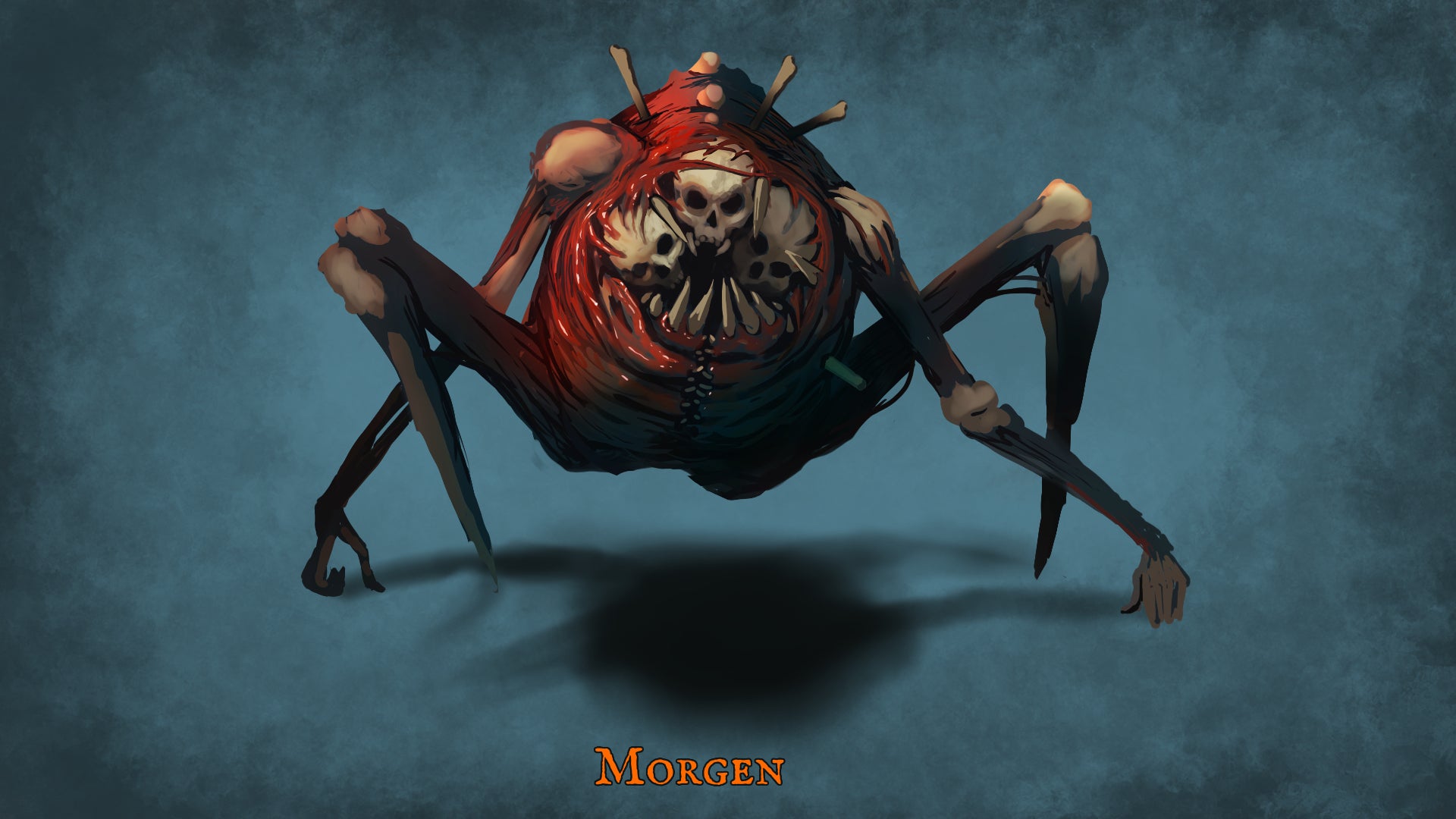 With the Ashlands update being in pre-production, I don't need to tell you that it's probably going to take a while before we're actively gallivanting through the biome. That said, Iron Gate is well aware of this too and has some other things planned for players in the meantime.
Valheim will be releasing on Xbox later this year with cross-play support, new difficulty settings are being added, and the team is currently working on something called Hildir's Quest. Additionally, it turns out that the QA folks got creative as they ironed out the Mistlands update, which means we'll be getting new clothes for our characters!
Last, but not least, Iron Gate Studio also talks about how to make Valheim more accessible so that more people can enjoy the survival game. As a result, the team has asked that, "if you have a disability or any other factor that affects your gaming, you are more than welcome to send us an email and tell us a bit about it and about any solutions you can think of that would improve your experience."
If this is you, and you think you could help out, shoot Iron Gate Studio an email!
What do you think of this upcoming update? It might be a while off, but I do have a survival itch to scratch and think it's about time I revisited Valheim.