China's growing comedy scene feels censorship chill
In mid-May, Chinese stand-up comic Li Haoshi, better known by his stage name House, cracked a joke about his adopted dogs.
Standing on a stage in a packed venue in Beijing, he said his dogs "fought to win, forged exemplary conduct" – a catchphrase that Chinese leader Xi Jinping has used while speaking about the military.
It drew laughs from the audience, but one of them later commented on Weibo, or China's version of Twitter, that it made him uncomfortable because it insulted the "people's army". State media and officials swiftly condemned it as a "serious insult" to the Chinese army. Li was detained, and the company he worked for – Xiaoguo, one of the most successful stand-up comedy groups in China – was fined nearly 15 million yuan ($2.1m; £1.7m).
The fallout has dealt a heavy blow to China's burgeoning but lively stand-up comedy scene. Even as other spaces for public expression have shrunk under Mr Xi's increasingly censorious regime, stand-up comedy has thrived, allowing young people to take a light-hearted view of their joys and frustrations. Is that little bit of freedom now in danger?
The BBC contacted 13 comics and two managers to find out how Li's detention was playing out in his industry. But no-one wanted to be interviewed.
A relatively new import from the West, stand-up comedy in recent years has become a popular form of entertainment among young Chinese. Open mic events have mushroomed in cities across the country, drawing aspiring comics and audiences – the cheapest tickets cost less than five yuan ($0.7; £0.5). There were about 18,500 live performances in 2021, raking in nearly 400 million yuan, according to a report by the China Association of Performing Arts. The number of shows only grew in 2022 as harsh lockdowns were implemented across China.
"Everyone wanted to talk about their feelings during the lockdown. It would have made excellent material, but everyone also knew they could not talk about it," she says.
And yet there were jokes. She remembers a subtle one about receiving vegetable "blind boxes". The obvious reference was to the recent craze in China over collectible toys in mystery packaging, hence the term blind boxes. But it was also a dig at how Shanghai residents could only eat vegetables sent by the community because no-one was allowed to leave their home, not even to shop for groceries.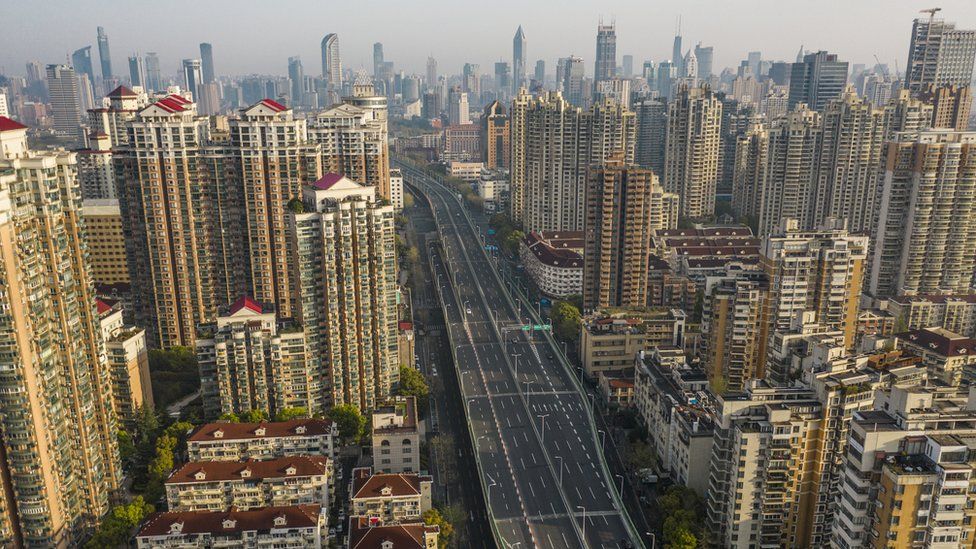 But the industry's success has forced it to endure layers of censorship well before Li's detention.
In a now-removed Weibo post, a writer who scripts for comedy shows said a company that had approached her last year sent her a long list of taboo topics. It included senior Party leaders, officials, extra-marital affairs, homosexuality, gambling, poverty and the pandemic. Then there were a series of meetings to discuss the potential impact of the jokes – how sensitive was it? Who might it offend ? The scripts were then submitted to relevant departments, but officials wouldn't say much, or even make clear suggestions.
"The industry needs to spend 80% of its energy to create content, and then 500% of its time and energy to deal with censorship. It is a huge waste of resources, and it's a waste of youth too," the comic wrote.
This has didn't stop comics from "playing edge ball", a Chinese phrase for sensitive discussions that evade censorship. They managed to survive, poking fun at China's many challenges – such as gender inequality and youth unemployment – and its controversial Covid measures. The gags, which often became trending topics on Weibo, sparked conversations.
"He looks so ordinary but how can he be so confident?" female comic Yang Li said about male confidence in an episode in 2020, inadvertently coining a now popular phrase, "ordinary but confident men".
Traditional tropes – such as the social pressure to marry – were an easy target. "Some people around us are especially annoying. After they marry, they urge others to marry. Marriage is a mysterious institution. Once you are in, you have to recruit members, like a pyramid scheme," joked Yan Yi Yan Yue, a comedian due of twin sisters.
But some topics were still off limits. When Chi Zi took on Mr Xi's signature zero-Covid policy and the Party's censorship during his US tour in February, his social media accounts were quickly taken down.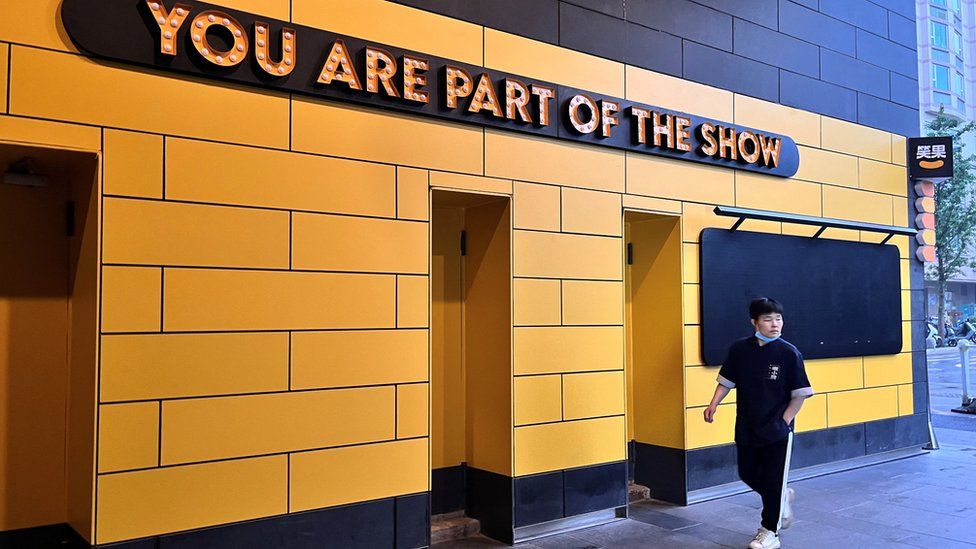 The fear of reprisal makes Chinese comedians cautious, but that caution, some say, also takes the edge off their humour.
"They are talking about issues that don't really matter. Any issues related to the government or the party are not allowed to be challenged," says *Lan D, a 25-year-old Chinese technician based in Ireland.
When she returned home earlier this year – the first time in three years since the start of the pandemic – she wanted to watch a live performance by Xiaoguo in Shanghai. But she was disappointed they had all been cancelled: "They are like my political 'snacks'. I can't quit it."
But will the performances she loves weather the current storm? "There will be a chilling effect," says Dr Sheng Zou, a scholar of media and popular culture at Hong Kong Baptist University. "It will definitely intensify self-censorship within the industry."
Young Chinese like Iris are less optimistic. Sometimes she fears there is no future for Chinese stand-up comedy.
But she hopes she is proved wrong. "I want to hear Chinese people roast China," she says, adding that compromises are necessary for the industry to survive.
"It would have made more sense if House [Li] was making fun of the People's Liberation Army for three hours. But it was just those words."
Looking back, she believes Li's joke was not worth the trouble it caused, not just for him but for the whole industry. She says she had never heard of the military slogan that his joke referred to until he cracked it, and only realised it was politically sensitive when a friend who is a member of the Communist Party told her so.
"[Stand-up comedy] is like dancing with shackles. But as long as there is even the slightest opportunity to express themselves, they are willing to speak. And that is touching."
*Names have been changed to protect their identities.
Additional reporting by Zhijie Shao from BBC Chinese.


Read more of our coverage on China